There is no denying it, there is nonstop buzz around AI (artificial intelligence). From facial recognition to Siri to self driving cars, there is no shortage of use cases for the high-tech. But, how much of the buzz is smoke and mirrors for proptech? Is it all just an empty buzzword that flowed into the commercial real estate world?
We have good news and bad news.
Good news: AI is real.
Bad news: AI hasn't totally arrived yet, but it's getting close.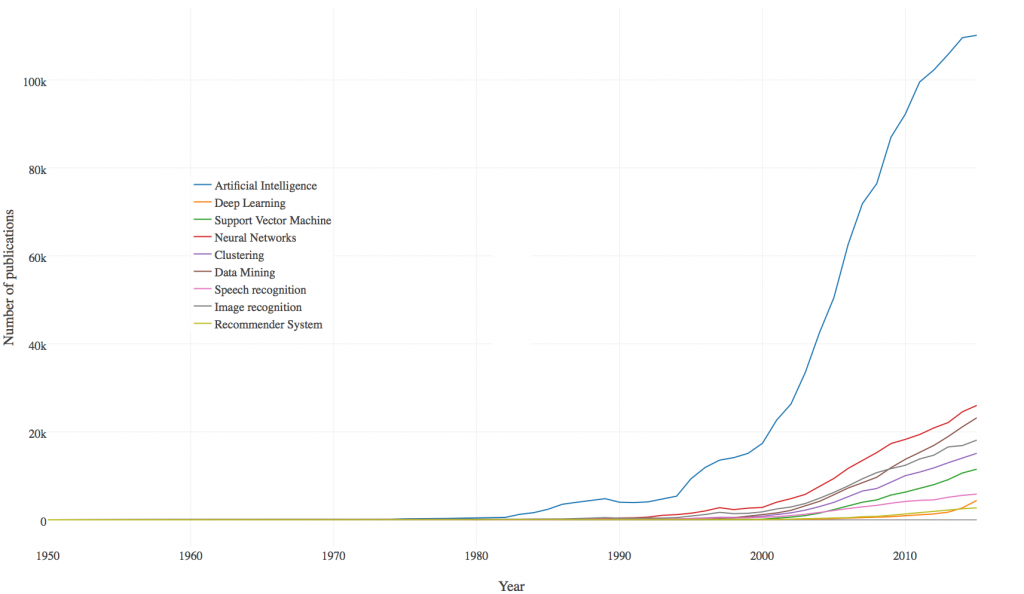 CRE is a large space so we're going to break down what AI is doing in a few specific areas. We covered this in a few popular sessions at our Virtual Summit in October, which you can access here!, and we will be focusing on it again at the in-person Drastic Summit March 22-24, 2021 in Toronto.
Before we start, we want to clearly define AI and eliminate any misconceptions. AI is the practice of computers simulating human traits by processing inputs and reacting with appropriate outputs. Also defined as the ability of software to analyze and interpret data so that it can automate processes in more creative, flexible, and intelligent ways, AI is continuously improving as computers learn from and modify their responses based on their interactions and experiences. Finally, AI has been around for decades and has greatly evolved since its inception.
AI in Building Operations, Performance & Energy Efficiency
AI has made great improvements to building operations and performance, especially in the area of energy efficiency.
What has long been considered a pipe dream, preventative maintenance is no longer impossible through the accurate and real time data that sensors collect and send to intelligent platforms. The facilities management industry has long operated under a "run to failure" mentality which leaves much to be desired in both system downtime and unexpected, costly equipment replacements. With sensors, minor changes in equipment from auditory noises and harmonics to being overworked are instantly recognized and the appropriate teams can be notified to make changes, if not already automated through the platform's AI.
Energy efficiency is a big concern for many buildings due to costs as well as a necessity to meet and maintain certifications like LEED, WELL and others. Through feeding calculations to building operators like the best time to start building equipment to meet occupant comfort needs while avoiding peak energy hours, buildings are able to save significant money.
These examples are happening right now and while they may not be as impressive as flying cars, they have hard dollar value with immediate results. The depth and quality of data collected through sensors and then analyzed through AI is making an industry hungry for disruption much more efficient.
As James Dearsley, a Drastic Summit speaker, proptech influencer and global keynote speaker, said in an interview, "I expect the next five years to bring much more practical innovation that serves to eliminate small yet substantial real estate pain points, such as record-keeping and communication. I know that it sounds boring, but the potential that humble innovation can bring to asset owners is extraordinary."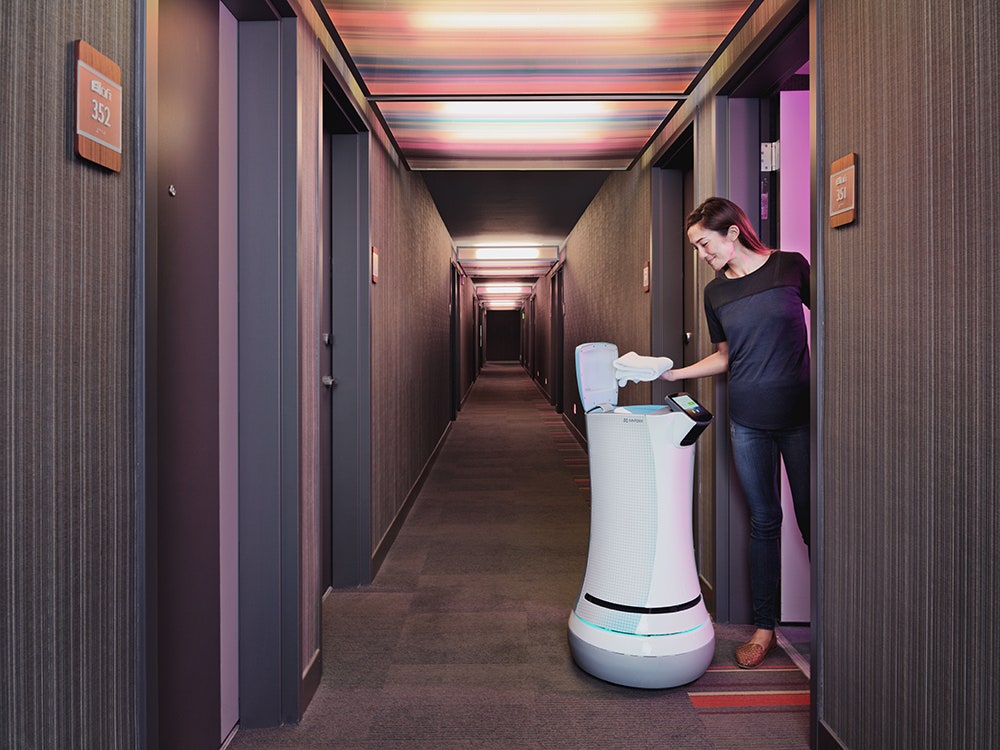 AI in Robotics
Robotics is making a big splash in the hospitality industry. Curious about how robots use AI? AI gives robots the ability to navigate, sense and calculate their reactions in accordance with their situation. Depending on the complexity of the robots, this is either a main part of their role or none at all.
From the minute people enter hotels or check-in via a hotel's app, people want a seamless and efficient process when they travel. Due to extra caution from the pandemic, a process that is contactless and touchfree is even more appealing. Robots are meeting this desire, but they aren't new to the hospitality scene - they've been a method of room service delivery for years like at the Hôtel Monville in Montreal, the Strange Hotel in Japan in 2015 (which didn't end as well as planned) and many more. It's expected that robots will continue to expand their functionality in these shared spaces and may draw people back into hotels after the pandemic. One study estimated that 25% of the workforce in hotels will be robots by 2030.
Not just in hospitality, chatbots are another way AI is used in a robotic, human-like way to make reservations, answer questions, create work-order requests and in many more automated conversations.
AI in Tenant Experience
If you're in a conversation about technology and CRE, odds are that it will include the importance of tenant experience. However, the type of experience that technology brings in many CRE settings is years behind what consumers are used to working with at home.
As Nicolas Waern, a Drastic summit speaker and CEO of smart building consulting firm WINNIIO, mentioned in a podcast interview, people need to like what they're using and if they don't like it, it doesn't matter how high-tech it is. For example, people are very comfortable with the AI in Netflix which makes recommendations for future shows based on past viewings. Netflix has an easy to use and simple UI (user interface) which is much more intuitive than many software platforms implemented across the CRE space.
Along the same lines, Karen Lau, Drastic Sumit speaker and co-founder and CTO of Furnishr, believes trending tech like AI and AR should never be implemented just because, but should be done for a clear purpose. Furnishr, a turnkey solution that furnishes living spaces, has a very complicated backend but is simple for the user. "In the end, it's about a simple experience," Lau said.
That simple experience is what many software platforms are trying to master whether for large commercial office or residential buildings. AI that creates a seamless experience between various software applications for paying rent, making a dinner reservation, and more and does so with a personalized effect is very attractive and impactful for users. While elements are here today, a great tenant experience powered by AI is yet to be realized.
AI in Construction
Construction is relying more and more on technology to help get the work done whether through robots, drones, autonomous vehicles, 3D printing, or other methods. In areas with low unemployment and shortages of skilled labor, automation is necessary to meet demand.
John Boktor, a Drastic Summit speaker and PCL's manager of digital construction, is a leader in bringing technology to construction. Believing that AI is on the way, John brought up a specific instance where AI made significant improvements to the construction site; painting crews were able to start work three weeks ahead of schedule because the analytics showed superintendents how to optimize heater placements to speed the drying process.
AI in Retail
While retailers continue to find ways to survive or complement online shopping, AI is being used in retail to reduce shipping costs, improve supply chain efficiency and personalize shopping experiences.
According to an IBM survey, 85% of retail companies plan to use AI for supply chain planning by 2021, while 79% of retail and consumer products companies surveyed expect to be using AI for customer intelligence by 2021.
What's Next
AI is a powerful technology and could contribute up to $15.7 trillion to the global economy by 2030, according to PWC. The reasons to adopt AI range from periods of investment and the construction phase of buildings to ensuring those in buildings are having the best possible experience.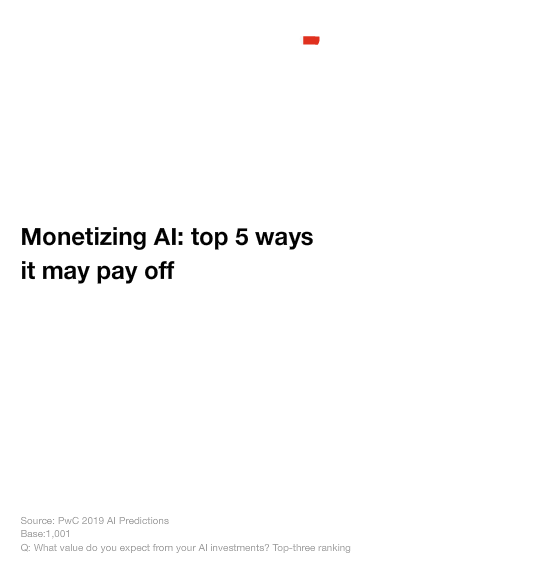 Even though AI is still in the early stages in CRE, 63% of execs interviewed by Deloitte expect to use it in the future. There is so much potential for AI in CRE and proptech startups continue to use the word as an attractor and differentiator, but those with experience know the difference between actual technical prowess and empty buzzwords. "I've said before that AI [is] the silent unicorn of PropTech. It could be true, but right now it's speculation," said Dearsley.
For more about AI in the proptech space, be sure to watch the videos on demand from our virtual summit here and next March for our in-person Drastic Summit. For a full list of speakers, topics and more, subscribe to updates: https://drasticsummit.com/.
Commercial Real Estate (CRE) is widely male-dominated. While women are the majority of residential real estate agents (62% as estimated by the National Association of Realtors), men make up 65% of the CRE workforce in the United States and 63% of the workforce in Canada. Beyond these types of numbers, the pay gap between men and women in CRE in the UK is a staggering 27% and only 20% of CRE women in the US aspire to reach C-Suite positions while 40% of CRE men do.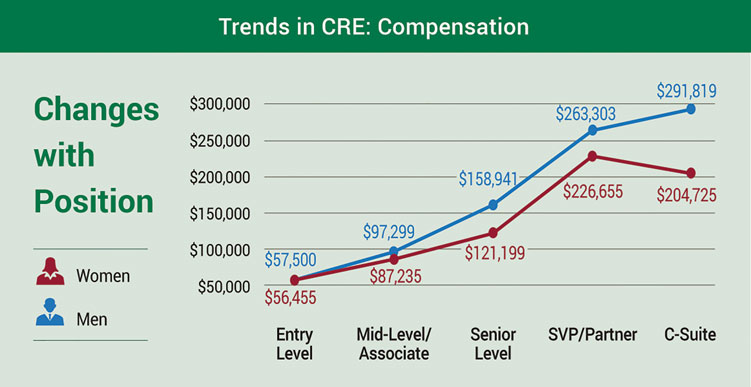 It's time for a change and it needs to start at the top.
The women's "glass ceiling," a metaphor used to represent an invisible barrier that keeps a given demographic from rising beyond a certain level, was coined in the 1970s. Management consultant, Marilyn Loden, who created the term after she witnessed female panelists focusing on the deficiencies in women's socialization, self-deprecating behavior, and poor self-image first used the glass ceiling phrase to pivot the perspectives of barriers from personal to those of a cultural basis. 

Almost 50 years later, there have been advances towards more equality for women in the workforce and, fortunately, commercial real estate is no exception. While women are gaining positions within the industry, there is still a large discrepancy between the percentage of women in the general workforce vs women in top management positions. CREW (CRE Women) Network was established in 1989 and today boasts over 12,000 members with a goal in advancing women in CRE through business networking, leadership development, industry research and career outreach.

The data supports women holding quantifiably more and more substantial positions in CRE but what will that look like in the years to come? What has COVID-19 done to the trend?
A major change due to COVID-19 in commercial real estate is the reduction, if not elimination, of the taboo feelings of working remotely or from home. As people begin to return to offices and are met with heightened security and safety measures, as well as rules for operating shared spaces like elevators, the appeal and acceptance of working remotely is rapidly increasing. The pandemic has proven that workforces can work remotely with high productivity and while being more cost-effective. With both men and women working from home, the bias against women decreases.
What is it like to be a woman in CRE? There can be challenges when being the only woman in a room, but there can also be advantages. Diane Danielson, former Chief Operating Officer of SVN and now Founder of Future Proof Research Collaborative, said that being the only woman in the room made her stand out.
"For women advancing in CRE, find your allies, mentors, sponsors and friends in the industry. Build your tribe and make it diverse in all facets. We've seen more progress for women in the industry in the last 5 years than in the 20 years before that - keep that going," explained Diane Danielson. "We need to do more for people of color, too."
The unique characteristics of women are even more necessary during the post-pandemic time in commercial real estate. Women tend to be better facilitators of innovation and with higher levels of empathy, women can be more understanding to the needs of clients and building relationships while encouraging new technology product designs that are intuitive to use. Women are also largely better with collaboration and listening. With career opportunities in CRE including architecture, engineering, construction, asset management, project management, marketing, finance, investment banking, and more, women's unique perspective and skillset can be utilized across many sectors under the CRE umbrella.
Women should not try to hide their "female qualities" to advance and lead in the CRE space. According to Yulia Yaani, Founder and CEO of RealAtom, a technology company modernizing the commercial real estate lending industry, women need to embrace these unique qualities, not only bringing them to the table but use them to find and seize opportunities to disrupt and innovate.
As women's strengths are recognized as unique assets in the CRE space, Marilyn Loden continued, "Rather than accept the glass ceiling as inevitable, it is time for institutions to acknowledge that the embedded biases in their cultures predisposing many men for career success while diminishing the strengths, styles and capabilities of the majority of talented women must be eradicated."
The Drastic Summit acknowledges the lack of equality and how the CRE space has suffered from the lack of women in top positions. We know a pre-requisite for gender equality in all industries is gender equality in leadership. To support this, we promise to support and promote women in CRE leadership through equality in our speakers; 50/50 men and women. Stay tuned to our speaker announcements for both the in-person event in Toronto, March 2021 and our virtual October 2020 event "Built World Post Covid19" which will focus on the effects of the pandemic on real estate tech.
For more information and to subscribe to updates, please visit: https://drasticsummit.com/
It's said that the only constant is change and nothing could be more true for retail.
Before the eCommerce boom, retail was healthy, steadily opening new stores and chains expanding across the globe. Malls were bustling and weren't just a place to get shopping done, but were a destination for people to spend their days. Once eCommerce took off, shopping became something very different than it's original brick and mortar days. Today, 1.8 billion people worldwide purchase goods online.

The COVID-19 pandemic amplified the evolution of retail years before its previous trajectory showed. In March 2018, nearly 22% of the US population purchased groceries online but that number nearly doubled to 42% in March 2020. But this shift is more than just a temporary shift as is proved by retail stores opening back up - this shift is representative of a permanent mindset shift or an inflection point for retail in general.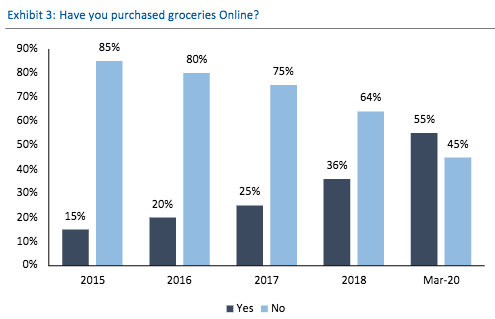 There are many parts of retail shopping and specifically groceries have experienced heavy innovation in recent years. Before the pandemic during which many went to their keyboards to find groceries, toilet paper, and cleaning supplies for the first time, grocery operations were already starting to feel the joys and pains of disruption. This disruption included online services like Imperfect Foods founded in 2015, where produce and other food products are delivered to customer doorsteps to help eliminate food waste from grocery stores, and Amazon Go Grocery, where customers simply walk into the physical grocery store and walk out with what they want.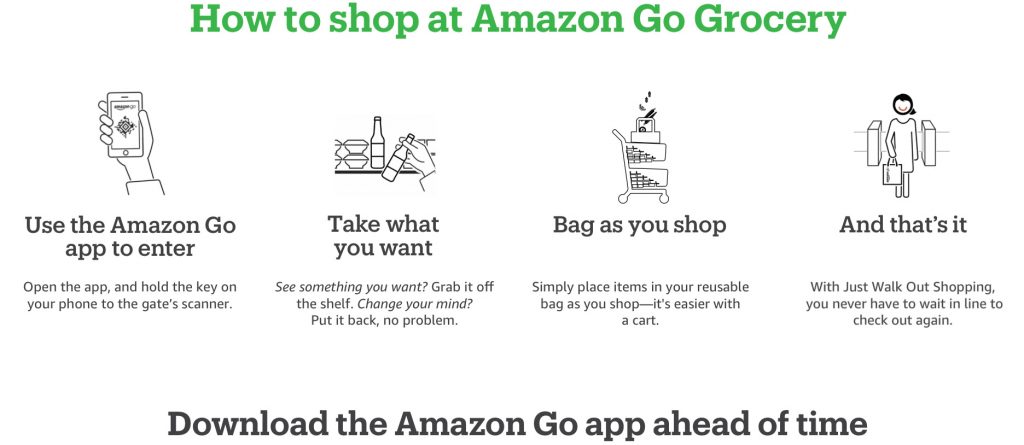 Other options like online grocery orders that can be picked up at the store via an express lane or pickup point became widely available while Instacart, featuring personal shoppers that get everything ordered online and deliver it personally to homes, is experiencing a 500% year over year growth.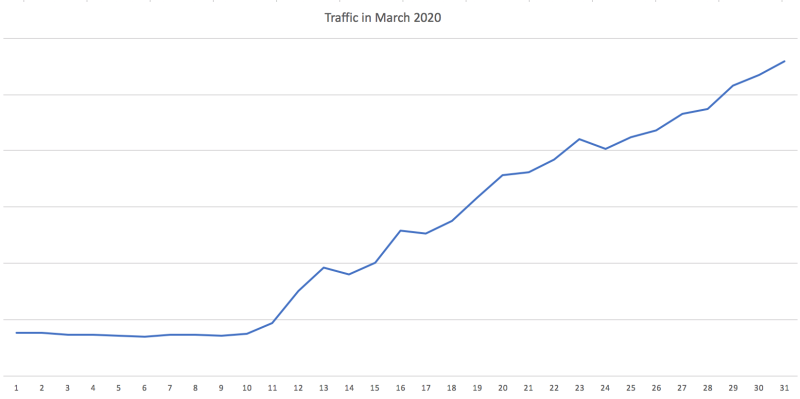 What does this mean for the future of retail?
With the closure and liquidation of many stores due to COVID-19 and the success of online shopping both before and during the pandemic, what is next?
The retail of tomorrow will look different than the retail of the past. Retail will have to operate by three new main themes in order to succeed: personalization, omnichannel, and speed.
As shoppers were forced to shift to online methods during the pandemic, the unique experience of having someone to personally help you at stores disappeared. No longer able to go to a beauty store and have an expert make recommendations about the best products for the shopper's specific skin and hair type, shoppers were left to their own skills and guesses. However, a quick pivot to customized packages kept retailers leading the pack while technology like augmented reality (AR) and artificial intelligence (AI) supported these efforts through analyzing data of past purchases as well as virtual dressing rooms to "try on" new clothes and accessories. Other methods like subscription boxes such as Fabletics, Posh Home Box, Loti Wellness and many more offer a simple way to experiment without going too far from one's comfort zone. This personalization is what makes customers feel special and a connection to the retailer, leading to return purchases and building loyalty.
Omnichannel is the strategy of customers making retail decisions through a variety of channels such as brick and mortar shops, online via websites, telephone ordering, and even through social media accounts like Instagram and Pinterest that directly connect a browsing customer to a shopping cart. 50% of today's consumers shop more on mobile than in-store. The retail customers of today expect to be marketed to throughout their day - they're no longer surprised when they start to see banners ads about a product they searched for last week and they would readily accept a coupon for it. When a customer finds a product or service they want, they want to be able to find it without too much trouble, they want to have one single, bespoke experience instead of many disjointed ones and omnichannel retail offers that to them. Successful retailers will discover and reach out to their customers where they are, not ask them to make a journey somewhere else.
The final ingredient for retail future success is speed. Beyond the instant gratification culture we all live in, characteristics like Amazon Prime's free two-day shipping have raised the bar for what is considered normal and expected. In fact, 63% of cart abandonments are due to extra costs for shipping. To combat this without adding increased fees to the customer, retail has created more options like shipping speed options and shipping directly to a store (and hoping the customer will buy more while there) without any associated costs. This expectation of fast service took a hit during COVID-19 as shipping times greatly increased; in fact, almost 50 million UPS packages were late in May.
Where do retail stores fit into this new equation for success? They remain the focal point for many shoppers because of the experience they create. The customer experience has been a growing concentration for many years as both a differentiator to competitors as well as an appeal for people to make the trek to the local store instead of shop online and commercial real estate owners are very grateful for that. Plus, it's impossible to get faster products or services than when in-store shopping. Retail stores will need to be personalized and quickly evolve to stay current - long gone are the days where customer convenience is anything but a top priority.
For more conversations about what's next for retail from consumer, technology, business and real estate perspectives, be sure to join experts at the virtual conference October 19-21, 2020 and Drastic Summit March 22-24, 2021. Subscribe here for updates!