It's said that the only constant is change and nothing could be more true for retail.
Before the eCommerce boom, retail was healthy, steadily opening new stores and chains expanding across the globe. Malls were bustling and weren't just a place to get shopping done, but were a destination for people to spend their days. Once eCommerce took off, shopping became something very different than it's original brick and mortar days. Today, 1.8 billion people worldwide purchase goods online.

The COVID-19 pandemic amplified the evolution of retail years before its previous trajectory showed. In March 2018, nearly 22% of the US population purchased groceries online but that number nearly doubled to 42% in March 2020. But this shift is more than just a temporary shift as is proved by retail stores opening back up - this shift is representative of a permanent mindset shift or an inflection point for retail in general.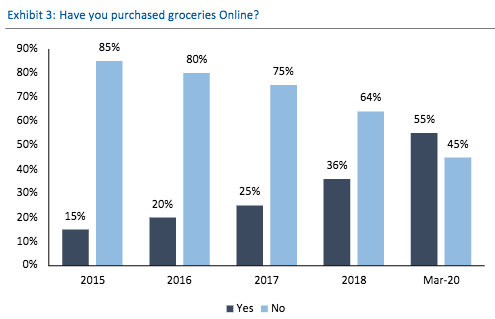 There are many parts of retail shopping and specifically groceries have experienced heavy innovation in recent years. Before the pandemic during which many went to their keyboards to find groceries, toilet paper, and cleaning supplies for the first time, grocery operations were already starting to feel the joys and pains of disruption. This disruption included online services like Imperfect Foods founded in 2015, where produce and other food products are delivered to customer doorsteps to help eliminate food waste from grocery stores, and Amazon Go Grocery, where customers simply walk into the physical grocery store and walk out with what they want.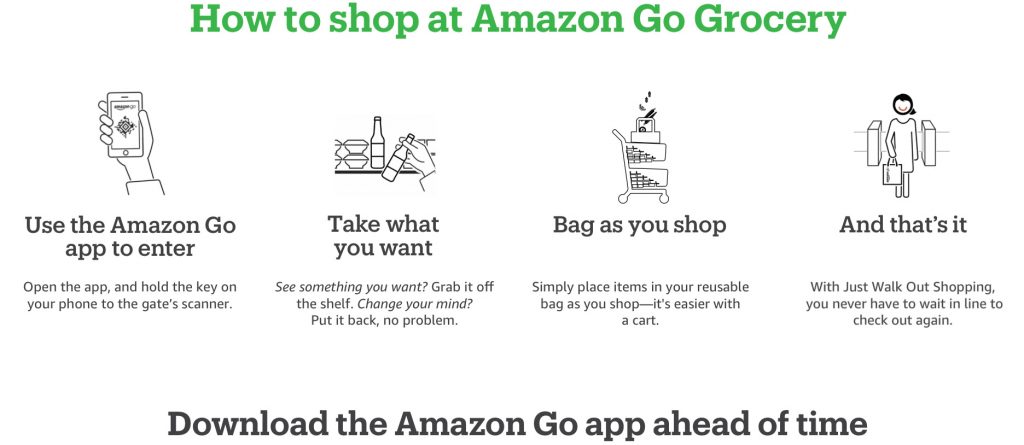 Other options like online grocery orders that can be picked up at the store via an express lane or pickup point became widely available while Instacart, featuring personal shoppers that get everything ordered online and deliver it personally to homes, is experiencing a 500% year over year growth.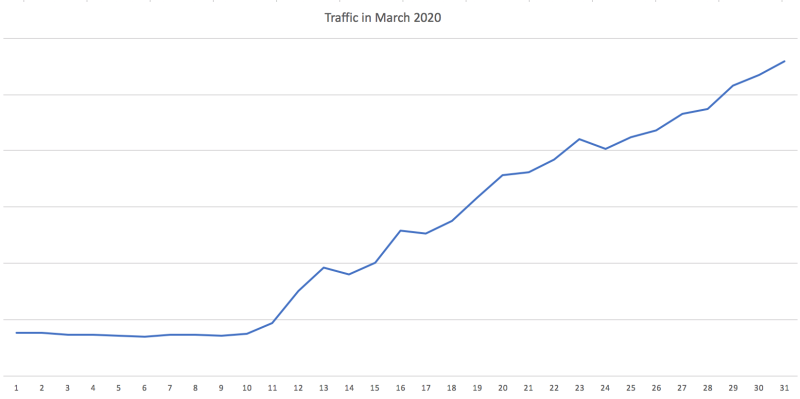 What does this mean for the future of retail?
With the closure and liquidation of many stores due to COVID-19 and the success of online shopping both before and during the pandemic, what is next?
The retail of tomorrow will look different than the retail of the past. Retail will have to operate by three new main themes in order to succeed: personalization, omnichannel, and speed.
As shoppers were forced to shift to online methods during the pandemic, the unique experience of having someone to personally help you at stores disappeared. No longer able to go to a beauty store and have an expert make recommendations about the best products for the shopper's specific skin and hair type, shoppers were left to their own skills and guesses. However, a quick pivot to customized packages kept retailers leading the pack while technology like augmented reality (AR) and artificial intelligence (AI) supported these efforts through analyzing data of past purchases as well as virtual dressing rooms to "try on" new clothes and accessories. Other methods like subscription boxes such as Fabletics, Posh Home Box, Loti Wellness and many more offer a simple way to experiment without going too far from one's comfort zone. This personalization is what makes customers feel special and a connection to the retailer, leading to return purchases and building loyalty.
Omnichannel is the strategy of customers making retail decisions through a variety of channels such as brick and mortar shops, online via websites, telephone ordering, and even through social media accounts like Instagram and Pinterest that directly connect a browsing customer to a shopping cart. 50% of today's consumers shop more on mobile than in-store. The retail customers of today expect to be marketed to throughout their day - they're no longer surprised when they start to see banners ads about a product they searched for last week and they would readily accept a coupon for it. When a customer finds a product or service they want, they want to be able to find it without too much trouble, they want to have one single, bespoke experience instead of many disjointed ones and omnichannel retail offers that to them. Successful retailers will discover and reach out to their customers where they are, not ask them to make a journey somewhere else.
The final ingredient for retail future success is speed. Beyond the instant gratification culture we all live in, characteristics like Amazon Prime's free two-day shipping have raised the bar for what is considered normal and expected. In fact, 63% of cart abandonments are due to extra costs for shipping. To combat this without adding increased fees to the customer, retail has created more options like shipping speed options and shipping directly to a store (and hoping the customer will buy more while there) without any associated costs. This expectation of fast service took a hit during COVID-19 as shipping times greatly increased; in fact, almost 50 million UPS packages were late in May.
Where do retail stores fit into this new equation for success? They remain the focal point for many shoppers because of the experience they create. The customer experience has been a growing concentration for many years as both a differentiator to competitors as well as an appeal for people to make the trek to the local store instead of shop online and commercial real estate owners are very grateful for that. Plus, it's impossible to get faster products or services than when in-store shopping. Retail stores will need to be personalized and quickly evolve to stay current - long gone are the days where customer convenience is anything but a top priority.
For more conversations about what's next for retail from consumer, technology, business and real estate perspectives, be sure to join experts at the virtual conference October 19-21, 2020 and Drastic Summit March 22-24, 2021. Subscribe here for updates!